Dienstag, 7. April 2009
Timo Off bietet sein Buch "
Best Off
" kostenlos
als PDF
unter CC-Lizenz an - hab zwar erst kurz reingeschmökert, aber das Ganze liest sich wirklich gut:
Das Buch "Best Off - kreative Einblicke in die Welt der Ideenfindung" biete ich mit diesem Tag öffentlich und unter CC-Lizenz kostenlos zum Download an.
Es hat mir von Anfang bis heute so viele Freude gemacht, mich bereichert und nun soll es weitere Kreise ziehen. Es sind schon so viele schöne Dinge durch dieses Buch passiert - mal sehen, was jetzt noch kommen mag.
Die
gedruckte Ausgabe von Best Off
ist bei Amazon z.Zt. leider nicht verfügbar, aber wer Gefallen an dem eBook gefunden hat und den Autor unterstützen möchte - er hat auch eine Audio-CD im Repertoire:
Reise ins Land der Ideen: Ein Audiotraining mit Timo Off
» weiterlesen
bei geistesblitz.de

Von mir um 22:40h in
dies & das

permalink
|

Kommentar
(0 Kommentare)
Wunderschöne Photoserie
von Jan von Holleben. Auch die weiteren Werke auf seiner
Portfolio-Site
können sich sehen lassen.
Crossing the desert on the back of a dog, or searching for lost treasures on the bottom of the ocean. Jan von Holleben's photographs make nostalgic dreams come true.

Von mir um 19:04h in
fotografie

permalink
|

Kommentar
(0 Kommentare)
Wie cool ist
das
denn bitte?
Basiert teilweise auf dem neulich vorgestellten "
Hobnox Audiotool
":
Simple sinewave synthesizer triggered by an ordinary 16step sequencer. Each triggered step causes a force on the underlaying wave-map, which makes it more cute.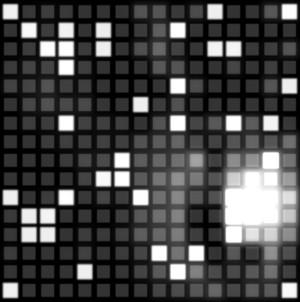 Hab´ mich natürlich auch mal daran versucht und konnte so auch gleich den neulich vorgestellten
Online-Screen-Recorder
testen. Leider gibt´s das Ganze nur in schlechter Soundqualität, da "ScreenToaster" via Mikro aufnimmt: