Dienstag, 9. Oktober 2012
One for the night:
»
DNBShare Download
»
ul.to Download
Photek - Essential Mix (2012-10-06) by EverybodywantstobetheDJ
Tracklist:
01. Apparat & Raz Ohara - Holdon (Modeselektor Remix) [HoldOn, SHITKATAPULT]
02. Photek - Quadrant [KU:PALM, Photek Productions]
03. Apparat - Arcadia (Telefon Tel Aviv Remix) [SHITKATAPULT]
04. GRENIER - Bury The Blade [Unknown]
05. Cowboy Rythmbox - Shake [Comeme]
06. Truncate - Transients [Truncate]
07. Jan Driver - Gain Reaction [Boysnoize]
08. MJ Cole - TGV [Satellite EP, Prolific Recordings]
09. Blackbird Blackbird - It's A War [THE BORACAY PLANT EP, LAVISH HABITS]
10. Maxxi Soundsystem feat. Name One - Regrets We Have No Use For
11. Alan Fitzpatrick - Always Something For Nothing [Life Through Different Eyes EP, Drumcode]
12. Parallel Dance Ensemble - Shopping Cart (Maxxi Soundsystem Remix) [Permanent Vacation]
13. Kobana & Yane3 - BN2 1TW [Particles]
14. Ellen Allien & Apparat - Jet (Ben Klock Remix) [BPitch Control]
15. Appleblim & Ramadanman - Void 23 (Carl Craig Re-Edit) [aus music/FutureAudio]
16. Hot Chip - Flutes (Sasha Remix) [Last Night on Earth]
17. Apparat -Berlin [Shitkatapult]
18. Mao - Harvest [Southern Fried]
19. Delano Smith - Wires [Darker Shades Of Detroit, Sushitech]
20. Maetrik - Revenge of Jack [The Entity, True Soul]
21. GRENIER - Frenemies [Photek Productions]
22. The Mole - Stupid Famous [If I Had A Nickel, Maybe Tomorrow]
23. Photek - Quevedo [KU:PALM, Photek Productions]
24. Calibre - Temple Step [Simple Emotion, Signature]
25. Photek - Pyramid [KU:PALM, Photek Productions]
26. Dub Phizix - Handmade [Never Been, Critical Music]
27. Photek - Shape Charge [KU:PALM, Photek Productions]
28. Mala - The Tunnel [Mala In Cuba, Brownswood Recordings]
29. Die & Break - Tear Down [Grand Funk Hustle, Digital Sound Boy]
30. Enei & Kasra - So Real [Sequence 2, Critical Music]
31. Light Year - Moderation [Bang Gang]
32. L-Vis 1990 - Feel The Void (Paul Woolford's After Hours Mix) [PMR Records]
33. Cannible - Primitive [Monique Musique]
34. Oliver & Destructo - La Funky [BNR Trax]
35. Photek - Mine To Give (Satoshie Tomiie Remix) [Solaris, Science/Virgin]
New York City 2023. Die Privatsphäre wurde mit dem Social Network "Bentham Grid" komplett durch die persönliche DNA abgelöst. Düstere SciFi Zukunftsvision, die
im Moment
erschreckenderweise gar nicht so weit entfernt scheint: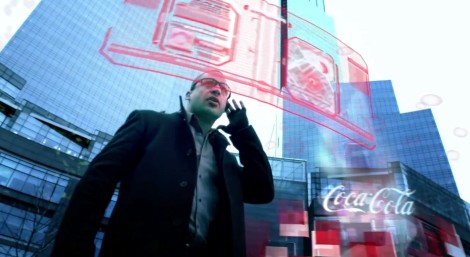 Want to experience the ultimate social network? The Bentham Grid went online in 2023 and it ties every detail of your existence up and tracks you using your DNA. New York City gives the grid the green light and crime plummets to all-time lows. A new era seems to be upon us – the perfect society.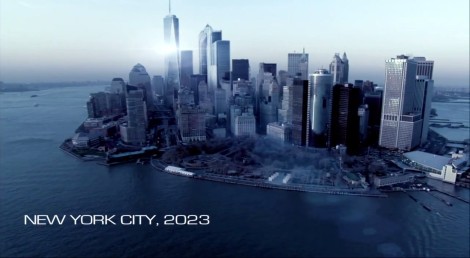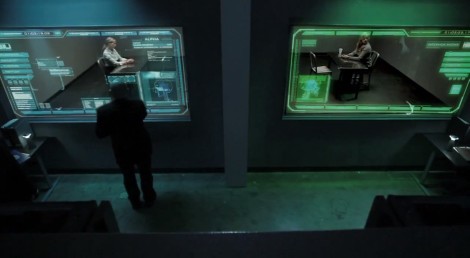 Directed by: Dennis Liu
Written by: Ryan Condal
Produced by: Jonathan Hsu, Dennis Liu
Cinematography by: Jon Chen
Music by: Pakk Hui
Starring: Jeff Nissani, Samantha Strelitz, John Di Domenico
» via
Kuriositas
Das letzte Peaches Album "
I Feel Cream
" ist tatsächlich schon drei Jahre her! Und auch wenn die gute Frau Nisker in der Zwischenzeit nicht gerade untätig war, ist es schön mal wieder etwas "offizielles" von Peaches zu hören: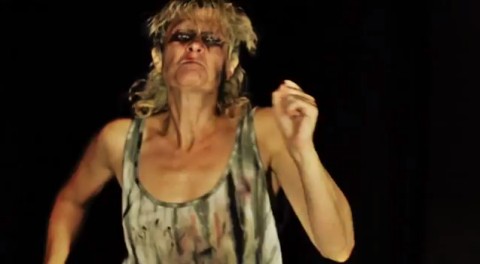 BNR086: PEACHES - BURST! by Boysnoize Records
After a three year recording break while touring extensively and directing her first film, Peaches is back in the studio with an all new EP and video for "BURST!" Produced by Boys Noize and Alex Epton aka XXXchange.
» via
Testspiel