Mittwoch, 2. November 2011
"That´s the best revenge of all: happiness.
Nothing drives people crazier than seeing someone have a good fucking life."
-- Chuck Palahniuk

Von mir um 00:46h in
dies & das

permalink
|

Kommentar
(0 Kommentare)
In dem Freeware Jump´n´Run "
8-Bit Halloween
" steuert ihr, im Stil von Castlevania, Jackie-Gun durch einen Friedhof und müsst 5 Geister aus ihren Käfigen befreien bevor ihr diesen wieder verlassen könnt.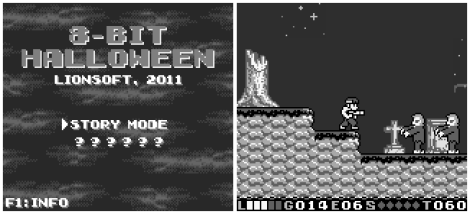 Das Game ist zwar extrem kurz, allerdings gibt es keine Checkpoints - ein falscher Schritt und man muss wieder von vorne beginnen.
Hier geht´s
direkt zum Download
.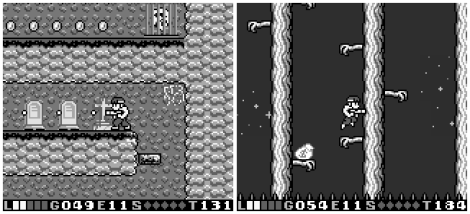 » via
Indie Games