Dienstag, 5. Mai 2009
Der "
Mashup-Germany
" Doppel-CD Sampler ist recht Reggae/HipHop/Dancehall-lastig, aber auf jeden Fall schön auch mal was aus der deutschen Mashup/Bastardpop-Szene zu hören - ein paar gute Mixes sind auf jeden Fall dabei!
This is the Mashup-Germany - Vol.1 Sampler with many of my 2008/2009 Mash-ups.
Over 130 Songs in 32 unique Mashups you won't hear anywhere else. From some of my early Mashups such as "Peter Fox vs. Ting Tings vs..." to unreleased stuff such as "Scouting for Jan Delay" or "One Republic vs. Mr. Vegas". Enjoy.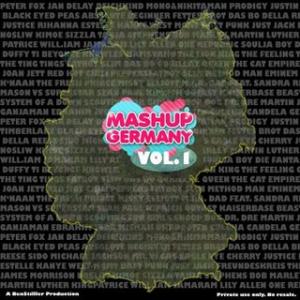 » via
aloha Weblog
Viele der jQuery Plugins
bei Designer Daily
dürften zwar bereits bekannt sein, machen aber als Sammlung zum Verbessern des eigenen Portfolios sicherlich Sinn: