Dienstag, 21. Februar 2012

Von mir um 22:56h in
gute seiten schlechte seiten

permalink
|

Kommentar
(0 Kommentare)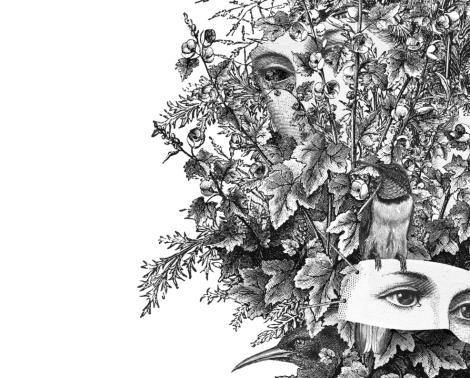 One for the night:
Toller Mix-Titel und eine noch bessere Trackauswahl - nach dem
waghalsigen Mix
heute morgen geht´s zur Nacht mal ganz entspannt hiermit weiter:
GrizzlyMix - My Slow And Melancholic Descent Into Alcoholism by grizll
Tracklist:

01. Unknown Intro Number
02. Willie Dunn - Son Of The Sun (Grzzls 'Don't Walk On The Gras - Smoke It' Variation)
03. Badiaa - Munaqadha (Unknown Number VGM)
04. Jean-Pierre Castaldi - Le Troublant Témoignage De Paul Martin (C.Love Edit)
05. Angus Young - Broken Brights (Unknown Number VGM)
06. The Wooden Birds - Anna Paula (Unknown Number VGM)
07. Jenny Wilson - The Wooden Chair (Unknown Number VGM)
08. Bobby McFerrin - Thinkin' About Your Body (Virgin Magnetic Material Remix)
09. Phantom Lover - Orange Blood (May Contain A Sample)
10. Death Cab For Cutie - Summer Skin (Unknown Number VGM)
11. The Oh Hello's - Hello My Old Heart (Unknown Number VGM)
12. Chromatics - Telephone/Bell (Phantom Lover ReCut)
13. Ludovico Einaudi - Lady Labyrinth (Unknown Number VGM)
14. Chaka Khan - Ain't Nobody (Unknown Weirdo VGM)
15. Chromatics - Into The Black (Unknown Number VGM)
16. Metronomy - Corinne (Benoit & Sergio Cover)
17. Tunng - It's Because… We've Got Hair (Unknown Number VGM)
18. Alcoholic Faith Mission - Time (Peter A.'s 'I Stay Another Night' ReWork)
19. Bobby McFerrin - From Me To You (Unknown Number VGM)
20. Eurythmics - Who's That Girl (Unknown Number VGM)
21. Nine Inch Nails - Hurt (Joseph Cover/Grzzl ReCut)
22. Schleppstigg - Spiral
Dieser Schädel von
Little Blue Bird Studios
ist nicht nur Deko, sondern dient auch als Notizzettel oder Behälter für Süßigkeiten, Krimskrams und Pflanzentopf.
Was kann man eigentlich noch mehr von einem Schädel erwarten?
Gibt´s
hier
leider nicht mehr
wieder
bei Etsy
.
» via
Design you trust