Dienstag, 17. Januar 2012
Würde man Webdesigner/Entwickler mit Musikern vergleichen, wäre Steven Wittens wohl am ehesten der Aphex Twin des Codes. Unglaublich was der Mann aus diversen Techniken kreativ herausholt. Sein Experiment "
Making Love To WebKit - Parallax, GPUs and Technofetishism
" muss man einfach gesehen haben.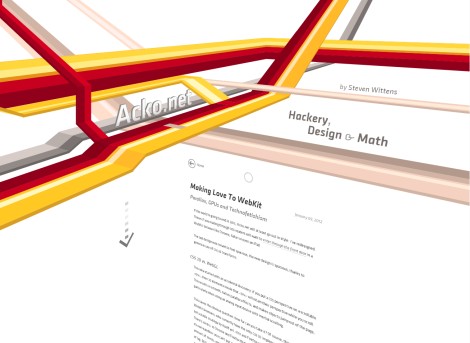 Funktioniert mit jedem modernen WebKit Browser wie z.B. Chrome, Safari oder auf dem iPad. Auch seine weiteren
Hacks und Experimente
können sich wirklich sehen lassen.

Von mir um 14:09h in
gute seiten schlechte seiten

permalink
|

Kommentar
(0 Kommentare)
blog comments powered by

Disqus