Montag, 23. Januar 2012
Gute Zusammenstellung mit 30 der besten Chrome Browser-Erweiterungen für Webdesigner & Entwickler
bei Smashing Hub
.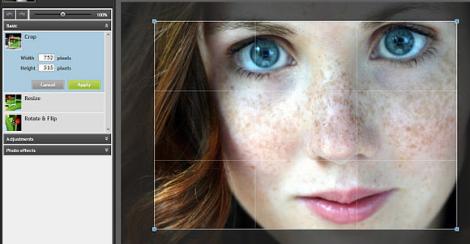 Schritt für Schritt Tutorial
bei Abduzeedo
, um mit Photoshop und Illustrator ein Wachssiegel zu erstellen. Sollte am Schluss dann ungefähr so aussehen: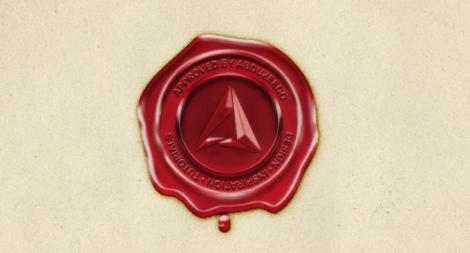 Kaum ist das alte Jahr (und damit meine persönlichen
Lieblingsalben 2011
) vorbei, sammle ich hier schon mal Stoff für das aktuelle, damit ich bis zum Jahresende nichts vergesse:



Geschafft:
Alex Clare: The Lateness of the Hour
Alt-J: An Awesome Wave
Andy Stott: Luxury Problems
Antony and the Johnsons: Cut the World
Archive: With Us Until You're Dead
Auto.Matic.Mix
Band of Skulls: Sweet Sour
Bat for Lashes: The Haunted Man
Bobby Womack: The Bravest Man in the Universe
Casper: Der Druck Steigt (Live)
Caspian: Waking season
Chromatics: Kill for Love
Daughter: The Wild Youth EP
Dead Can Dance: Anastasis
Dirty Projectors: Swing Lo Magellan
Django Django: Django Django
DJ Kicks: Digitalism
DJ Kicks: Photek
DJ Kicks: The Exclusives
DJ Shadow: Reconstructed: The Best of DJ Shadow
Donots: Wake the Dogs
Fake Blood: Cells
Four Tet: Pink
Frittenbude: Delfinarium
Grimes: Visions
Here is Why: Hrsy
Here is Why: Hrsy Perspectives
Holy Other: Held
Hot Chip: In Our Heads
John Frusciante: Letur-Lefr (EP)
John Frusciante: Pbx Funicular Intaglio Zone
Keaton Henson: Dear
Krampfhaft: First Threshold EP
Ladyhawke: Anxiety
Lexy & K-Paul: Komisch Elektronisch Part 2
Liars: Wixiw
Matthew Dear: Beams
Miike Snow: Happy to You
Mittekill: All But Bored,Weak and Old
Mohn: Mohn
Mo' Horizons: Coming Home
Moonface with Siinai: Heartbreaking Bravery
Motion Sickness Of Time Travel: Motion Sickness Of Time Travel
Neil Young & Crazy Horse: Psychedelic Pill
Nils Frahm: Screws
Noisia: Split the Atom (Special Edition)
Northern Lite: We Are (Live from Berlin)
Olli Schulz: Sos-Save Olli Schulz
Passion Pit: Gossamer
Phon.o: Black Boulder
Pop. 1280: The Horror
Rangeklods: Beekeeper (Incl.Home Ep)
Robag Wruhme: Olgamikks
Sand Circles: Motor City
Sizarr: Psycho Boy Happy
Soap&Skin: Narrow
Sterac: Secret Life Of Machines - The Remixes Part 1
Sterac: Secret Life Of Machines - The Remixes Part 2
The Gaslight Anthem: Handwritten
The Shins: Port of Morrow
The Unwinding Hours: Afterlives
The XX: Coexist
Totally Enormous Extinct Dinosaurs: Trouble
VCMG: Ssss
Watchlist:
Air: Le Voyage Dans la Lune
A place to bury strangers: Worship
Battles: Gloss Drop remix album
Beak>: >>
Bonobo: Black Sands Remixed
Calexico: Algiers
Caligola: Back to Earth
Canyons: Keep Your Dreams
Chelsea Wolfe: Unknown Rooms
Cloud Nothings: Attack on Memory
Coeur De Pirate: Blonde
Crippled Black Phoenix: No Sadness Or Farewell
Crystal Castles: III
Delta Funktionen: Traces
Deftones: Koi No Yokan
dEUS: Following Sea
Elbow: Dead in the Boot
Electrospective: the Remix Album
Diagrams: Black Light
First Aid Kit: The Lion's Roar
Fritz Kalkbrenner: Suol Mates
Gisbert zu Knyphausen: Live im Konzerthaus Dortmund
Graham Coxon: A+E
Hans Unstern: The Great Hans Unstern Swindle
Jack White: Blunderbuss
Krizz Kaliko: Kickin & Screamin
Madsen: Wo Es Beginnt
Marilyn Manson: Born Villain
Max Herre: Hallo Welt!
Maximo Park: The National Health
Metronomy: The English Riviera (Unreleased Remixes)
Mumford & Sons: Babel
Opossom: Electric Hawaii
Leonard Cohen: Old Ideas
New Bleeders: New Bleeders
Paul Banks: Banks
Perfume Genius: Put Your Back N2 It
Plan B: Ill Manors
Rob Zombie: Mondo Sex Head
Sade: Bring Me Home Live 2011
Satellite Stories: Phrases to Break the Ice
Scuba: Personality
Sleigh Bells: Reign of Terror
Sonny and the Sunsets: Longtime Companion
Swans: The Seer
The Big Pink: Future This
The D.O.T.: And That
The Flaming Lips: The Flaming Lips and Heady Fwends
The Invisible: Rispah
The Mount Fuji Doomjazz Corporation: Egor
The Smashing Pumpkins: Oceania
The Twilight Sad: No One Can Ever Know
The Walkmen: Heaven
Vinnie Paz: God of the Serengeti
Yeasayer: Fragrant World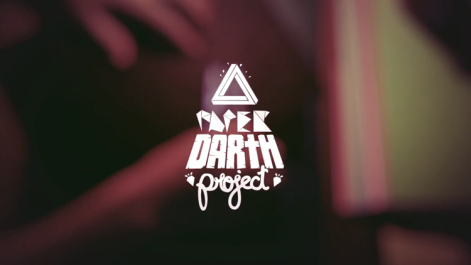 Making of the "Paper Darth Project".

Credits for the film:
Paper modeler: Lobulo
Music: Hola A Todo El Mundo - A Movement Between These Two
Animation/Edition: Sebastián Baptista
» via
Design You Trust